Online Ordering
Done Right.
Inhouse Orders is a simple, easy-to-use online ordering platform built to maximize revenue retention, minimize hassle, and mobilize data & analytics for independent and family-owned restaurants.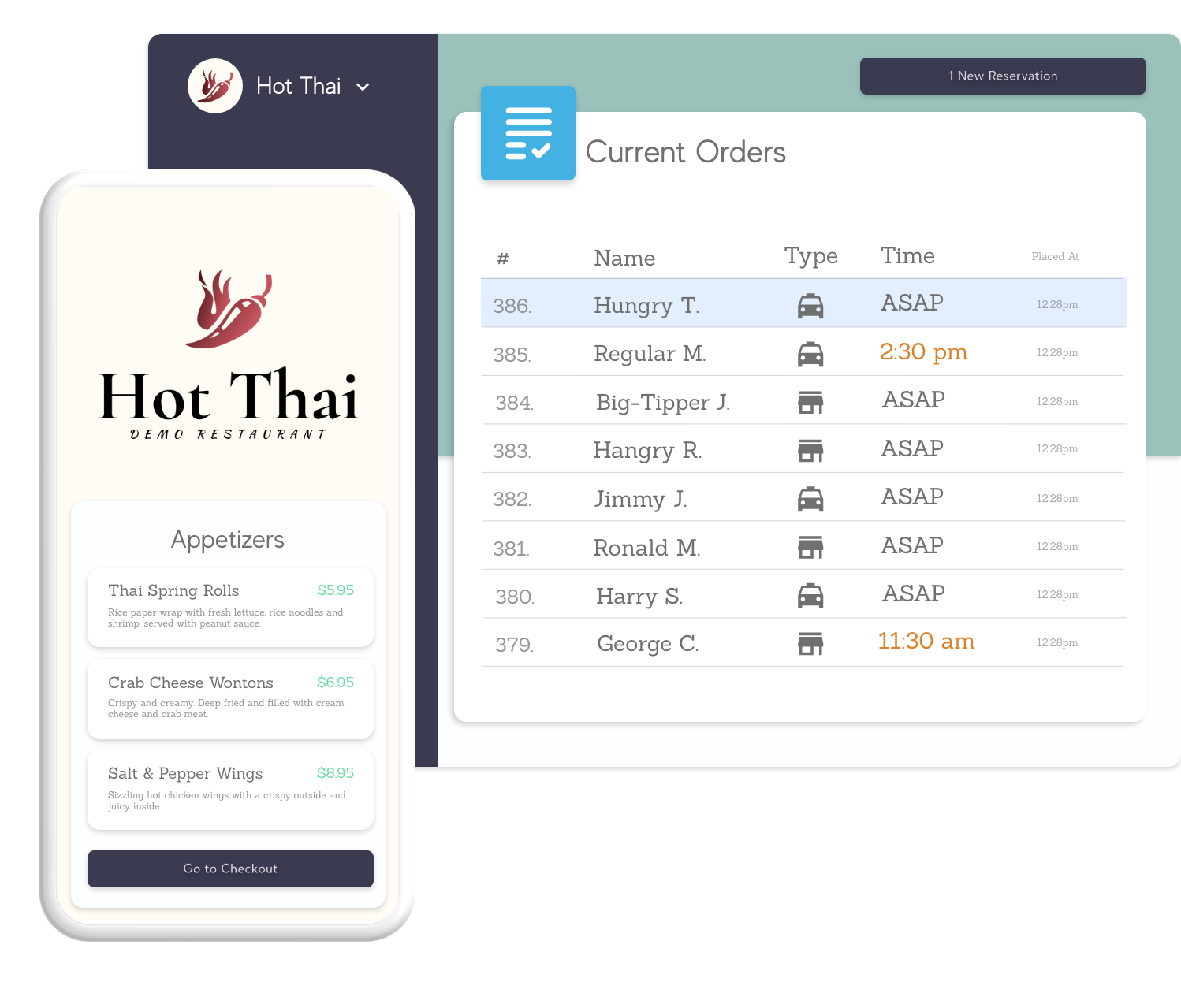 Online Ordering
Built For Restaurants
We've built an affordable and easy way to accept online orders. The IO Platform is perfect for restaurants who have constant busy phonelines and want a Grubhub alternative.
Competitive Credit Card Processing

We offer wholesale credit card processing rates. Do you have a better deal? We'll integreate with your processor so all your transactions are in one place.

No hidden fees

Our goal is to make you and the customer happy. We'll never charge any surprise fees. We let you choose your own fee structure.

Personal Account Manager

We'll match you with an account manager who speaks your language. They will upload your menu and be available for technical support and menu updates.

Free Custom Website

When you make money, we make money. That's why we offer a free website & domain. Complete with SEO, mobile optimizations, and real-time updates, your website will keep your customers informed.
Thai House Denver
Thai House switched to Inhouse Orders and instantly saw an extra $10k in revenue per month.
Customers stopped using Grubhub & DoorDash and started using our own website.

— Mei Li, 2020
View Thai House's Website
Dozens of restaurants like Thai House Denver, Heaven Dragon and Vietnamese Cafe use Inhouse Orders to help them make online ordering more profitable.
Accepting online orders is easy, making it proftable is difficult. With our platform, we let you choose your fee structure. You can eat the 5% fee or charge it to the customer.
Part of our service is an autopsy of your online presence. We'll not only build a beautiful, top-ranking website, but we'll also make sure your Google My Business, Yelp, and other search results have the most up-to-date information. When customers see updated information, they'll be more likely to place an order or come for dinner.
Ready to get started?
Jump start your restaurant today.